Today is
Themed Thursday
and it is also the day I have my bi-polar mirror test. Isn't that redundant? Bi-polar and mirror I mean isn't bipolar opposites and if you are looking in the mirror your left is your right and your right is your left? This always confuses me when I'm trying to do my hair because I'm right handed but it's my left hand in the mirror. Shut UP! I confuse easily. Today's theme is surface. This left me a little stumped. I mean what about surface? Is this like surface of the moon? Is it surface area? Is it she's nice on the surface? Where to go? What to write? Then it hit me. It could be any and all of those things. So go link up to
Theme Thursday
and read what other's wrote but since you're here read mine first because it is all about me.
She looked down and saw her reflection in the surface of the water. She smiled and the sun hit the water which in turn reflected off of her braces. She closed her lips over the wad of metal in her mouth and looked up at Matilda. There sat her sister with perfect hair, perfect skin and perfect teeth. Gladys ran her fingers through her tangled knot of frizzy hair and scratched at a dry spot on her cheek. She wanted so much to be like Matilda. She wanted to be friendly and outgoing, not goofy and gangly. She watched and mimicked every movement Matilda made. She watched how her sister held her fork and drank from a straw and tried to replicate it in every way. She wanted to be perfect just like her sister.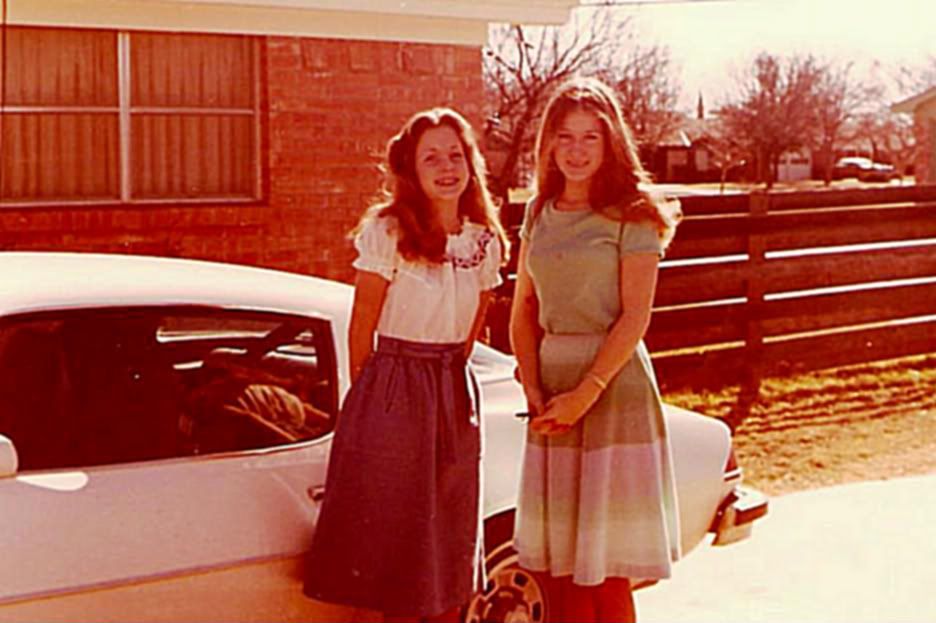 Why even when they were little it didn't matter what activity Matilda always seemed to excel. Gladys didn't understand why it always so effortless for her sister when she had to work so hard. Gladys would watch Matilda in awe and wonder why she was so different. Well the answer was obvious of course, she had been
found under a rock
. Matilda on the other hand was sent from heaven. Yep that was the story Matilda and Buck told Gladys and she believed them. Why wouldn't she. She had proof. Matilda and Buck were perfect and she was a mess. She was skinny and scrawny. They were perfect and glowing. She was goofy and awkward they were mythic and majestic. So Gladys lived her life feeling imperfect and inferior. Someday, she would say to herself, I'm going to be perfect.
Teenage angst came and went and adulthood loomed. Gladys still looked up to her big sister and wondered how in such a busy confusing world she could still be so perfect. Matilda was married now to the perfect man. They were the perfect couple. They were good looking, funny and successful. Gladys loved spending time with them and did every chance she got. She looked for guys to date that were like her new brother-in-law. She would test them to see if they had a similar sense of humor and if they were athletic. Gladys herself was not athletic, not like Matilda. Matilda had a natural ability to do what ever came along. Gladys failed to find the perfect man only one who seemed to be on the surface.
Life goes on and the sisters moved many miles away from one another. They talked on the phone occasionally and visited even less. They grew apart, distant and became strangers. Gladys would get reports on Matilda from her family or from Christmas cards. Matilda's life had its ups and downs. The perfect marriage turned out to be less than perfect. This did not deter Matilda, she landed on her feet and found love yet again. She was still perfect living a perfect life. Gladys was still struggling trying to be perfect.
Years later when the sisters were grown with grown children of their own they came together once again. Strangers yet still sisters. Gladys saw her sister in a new light. She was still picture perfect. She was still just as beautiful as she had always been, but now Gladys saw something else. She saw the struggle that her sister had to go through to remain perfect. She realized that all those years that she thought it all came easy for Matilda, it hadn't. She saw the hurt and heartache she had gone through. She saw the hard work and sacrifice she had made to be perfect on the surface. What Gladys realized was it wasn't the perfection on the outside she strove for it was the perfection on the inside.