There are a million stories in the city.

Dum-dah-dum…dum-dah-de-dum-de-dum.

"The story you are about to hear is true; only the names have been changed to protect the innocent."
The Flathead Beacon:

Police Blotter for the week ending 1-12-2010

A sampling of crime briefs from the Kalispell Police and Flathead County Sheriff's reports…by Heather Jurvis (comments by Gladys)

Tuesday 1/5/2010
5:52 a.m.
Someone who lives on Highway 2 East evidently has an ongoing cat problem. Authorities answered their questions.
Maybe he should get a cat scan.
12:45 p.m.
The resident of a home on Eighth Avenue East became angry when a van with California plates became mired in his driveway. The reporting party yelled at the driver and insisted that he "fix the driveway."
Those damn California drivers!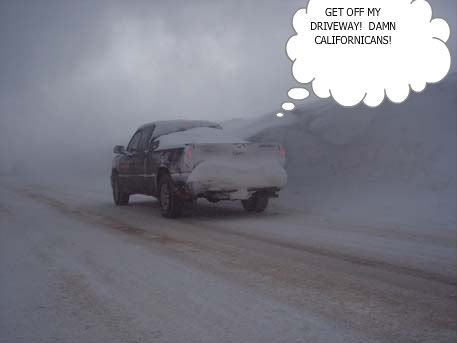 Wednesday 1/6/2010
12:46 p.m.
In a tragic turn of fate, a vehicle struck and injured a turkey on North Hilltop Road. The turkey had been "taken care of" by the time authorities arrived on the scene.
By "taken care of" they mean served with cranberry sauce and cornbread dressing.
3:22 p.m.
A resident of Shady Lane suspects that an unknown individual attempted to enter their home. The homeowner requested that authorities check for fingerprints.
Um sounds pretty Shady to me. Maybe it was Shady Grady.
7:50 p.m.
When train travel was stalled due to weather conditions, a would-be passenger verbally abused an Amtrak employee. She was evidently displeased with the issuance of replacement bus tickets.
Well it beats the alternative, walking.
The A.P. posted this picture of what happens when trains

run through an avalanche. Now which bus do I board?

3:13 a.m.
After driving by a Bigfork bar, a "concerned citizen" called to report that people were drinking at said location.
NO! Drinking at a bar? What is this world coming to?
Thursday 1/7/2010
10:57 a.m.
Someone on Kings Loop claims that a neighbor yells at him every time he plows his driveway.
Hey I wouldn't be yelling at someone plowing my driveway. If they want to plow it by all means go right ahead cause shoveling snow isn't fun.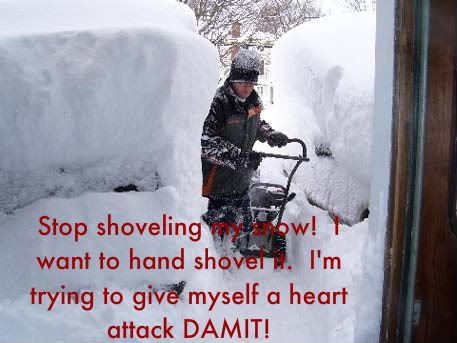 3:13 p.m.
Someone on Pleasant Hill Drive does not appreciate it when a neighbor feeds their horses.
JEEZE people! You gripe when your neighbors feed you horses and plow your driveway? Here in California your lucky if you neighbor doesn't shoot you.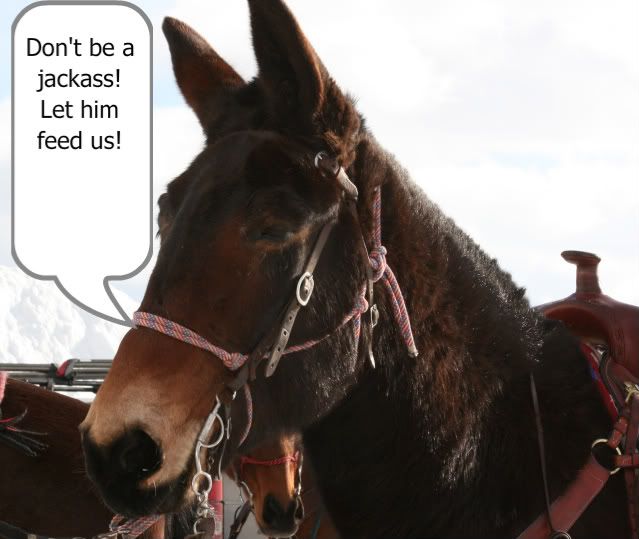 2:15 a.m.
Someone in Bigfork saw a bright red light in the sky.
It's a bird, it's a plane, NO it's SUPERMAN!
Friday 1/8/2010
5:24 p.m.
According to a local resident, a cat is continually running wild on Cooperative Way.
Not very coopertative is it? Oh wait it's a CAT!